Most mothers wanted everything at home to be organized. From the home decoration, to the bedroom, bathroom and most of all the kitchen. Keeping it all neat and tidy is always a mother's mission. Besides, being systematize is something we should share our children to make their life stress free.
Goodness Lock & Lock helps moms and children practice organizing as a way of life through their home storage solutions – tableware, cookware, kitchenware and yes, even for travel use.
Last Friday, Lock & Lock branch at Lucky Chinatown Mall in Binondo, Manila unveiled their newest product called Travelzone. It is a series of luggage accessories and containers that can help you organize your personal things when going on a vacation or out of town with the kids. With Travelzone you can carry your documents, shoes, suits and even things for personal hygiene and intimate wear in a very orderly manner with no hassle at all. Your belongings are packed nicely and you're ready to go.
Travelzone products by Lock & Lock are perfect for your friends,relatives and loved ones who love traveling. Give them a nice travel present this Christmas season. Here are some products to consider:
1. 3D Convex Eye Mask Soft Sleep Eye Mask
2.Travel Bag Storage Pouch
3. Travel Shirts Case Pouch
4. Clothes Pouch Space Saver Storage Bag
5. Shoes Tote Bag
6. Travel Mesh Pouch Toiletries Storage Bag
7. Air Waist Pillow
8. Concealed Security Waist Pouch Bag
9. Travel Luggage Cover
10. Travel Luggage
But if you want to share something useful, health-wise yet affordable presents for your friends and relatives to enjoy, then these Lock & Lock Gift sets are perfect for them!
It comes in a very presentable packaging that you don't need to wrapped them at all. Really hassle free and pocket-friendly. Moreover, their products are Bisphenol free or Bisfree, so it is safe for children.
These are sets of elegant glass storage.

Below are other Gift sets in dozen so you can share more and yes, save more!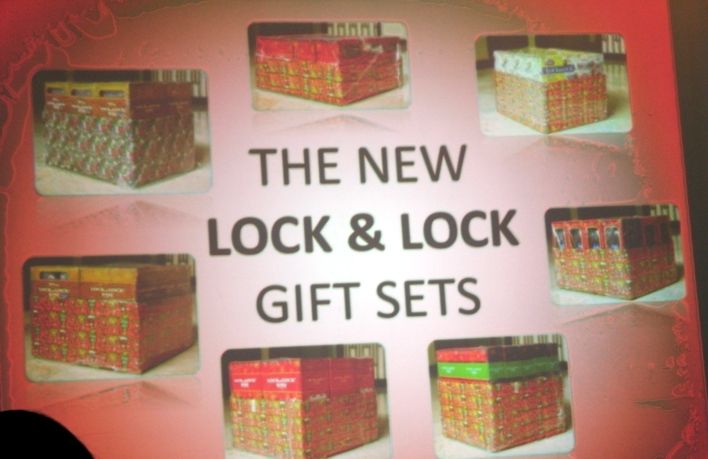 You can visit Lock & Lock flagship stores at Edsa Shangri-La Mall, Eastwood Mall, Alabang Town Center, Glorietta 4, Banilad Town Center Cebu, Lucky Chinatown Mall and Lock & Lock Araneta Avenue, Quezon City Branch.